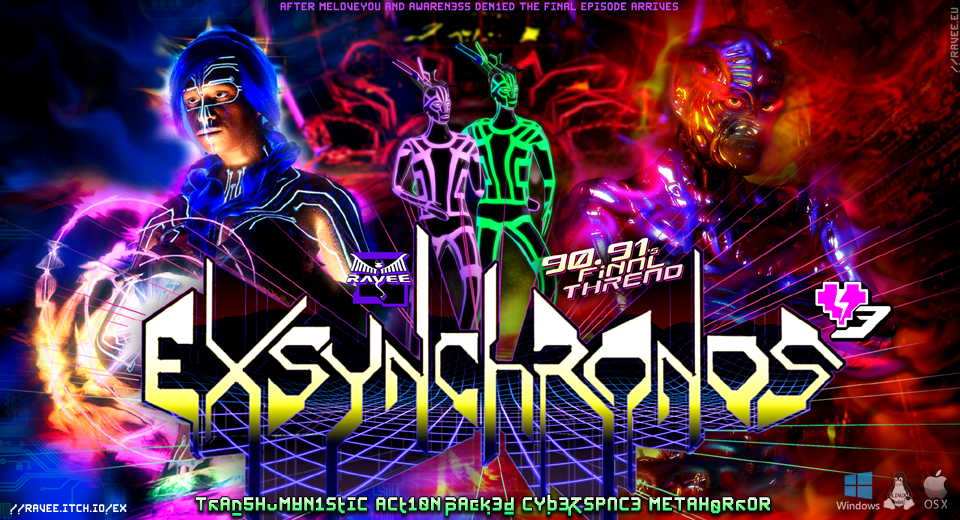 EXsynchronos
Hello my lovely CyberFellows,
i saw you little creatures suffering, getting disoriented.. dying a lot of virtual deaths. But i don't want you to get beaten by my game, i want you to beat the game and mostly: I want you to have fun. I listened to your opinions, as i always do. So here's an Update for you, making EXsynchronos a bit more... soft and caring. Of course not for the harder ones of you. I would never destroy the challenge. But with this Update, you can now choose if you want to play in EasyMode (which helps you mostly at the start, but also makes the enemies weaker) or if you prefer the NormalMode, which is still the original challenge.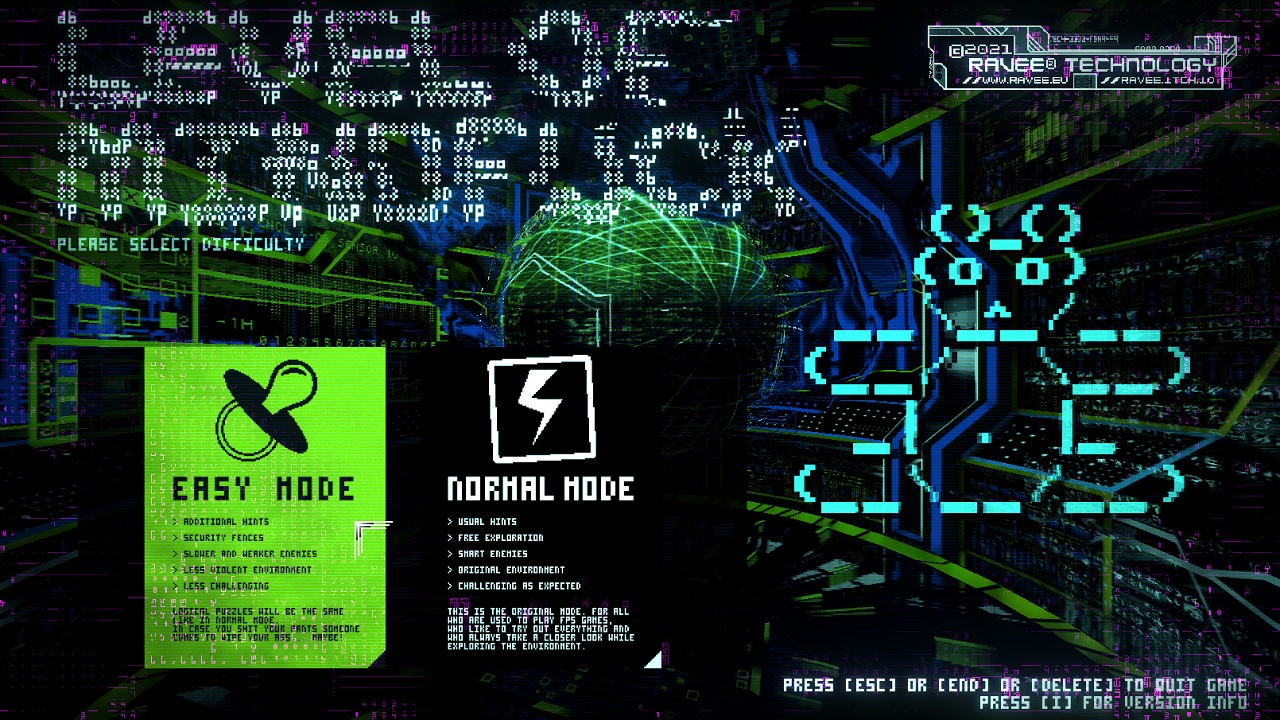 This game is NOT some sort of stone, unchangeable and rigid. I do solid games that should last long, presenting a world, that's not my world but yours to dive in. I am "just" the creater... the "godess of cyberspace" 😄 in this case. And i'll put all my love in it till it's shining.

I love to hear / read your opinions, no matter if you like the game or hate it for some reason. I want to understand, i want to learn, i want to improve. I'm not changing my art style or quality approach, but gameplay things here and there to make it more accessible.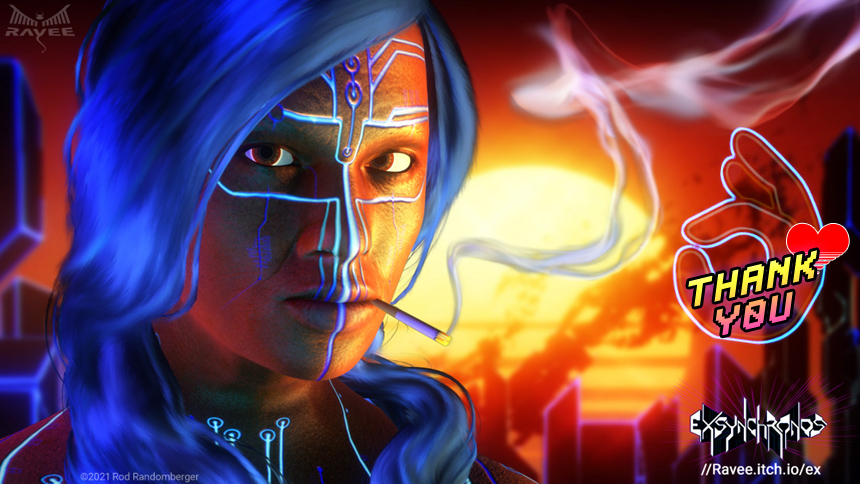 So just talk to me if theres anything on your mind about this cyber experience.
I'm a polite and kind being and i'm happy if you're honest.
Thanks for reading,
and thanks for playing ❤

Ravee

EDIT: Windows, Linux and OSX. All updated versions are now available.