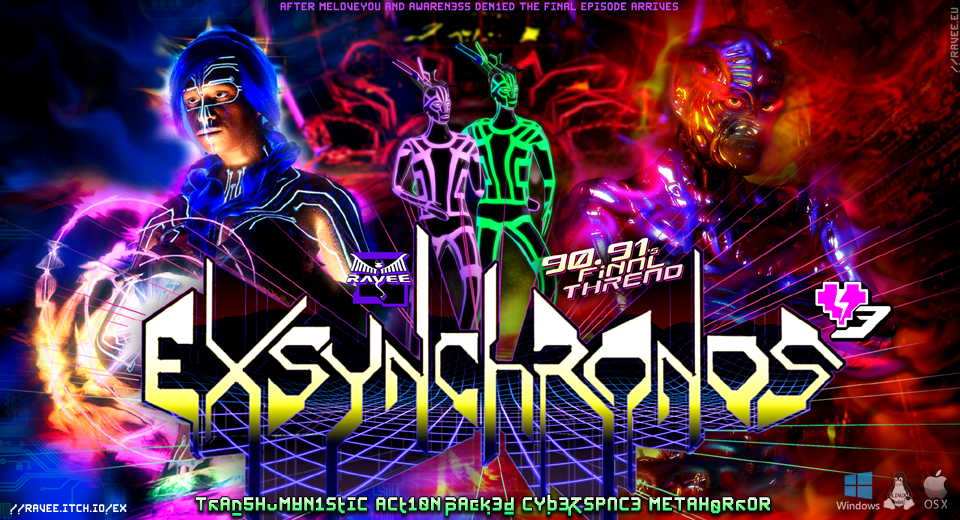 EXsynchronos
Bugfix for Cursor Offset after stepping out of Gamewindow without pausing the Game.
The Game now opens the PauseScreen automaticly when it lost focus by application change or hitting the WindowsOS key on keyboard.

I recommend to Pause the Game by hitting ESCAPE before you step out of the game-window for doing something else.
Greetings,
Ravee