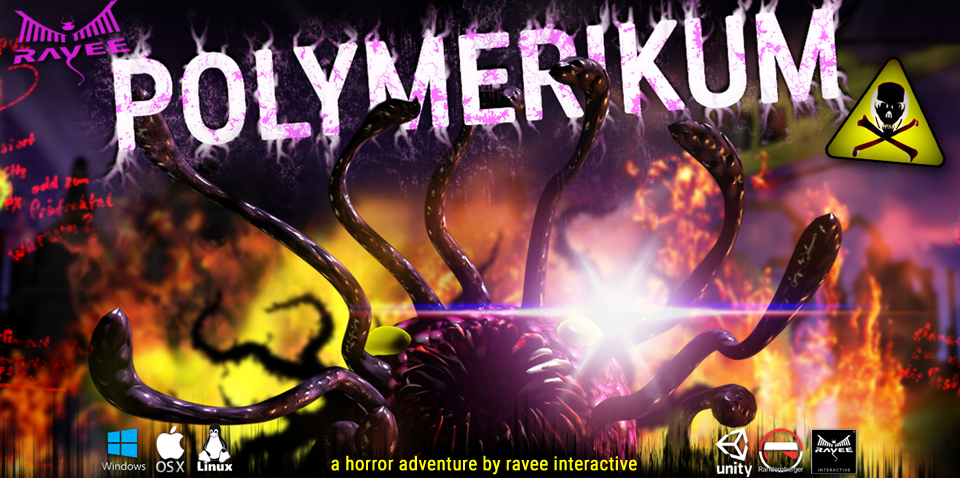 Polymerikum
A Monster Created By A Monster
---
A monster created by a monster.
I like to spook and prank people, of course only if it's fun for them too 😁. I like to make people laugh.
Polymerikum was my first big game project, i've ever created on my own. ... a game for players, not for a business company.
I've created a lot of software, apps, commercial games and interactive stuff in the past. But i mostly did that on demand for the companies, where i've worked as an employee... but i was missing the freedom to create what i like 😣.
I've created my first 3 games now (Polymerikum, meloveyou, Vincent and the Woodshraad). These productions took me 2 years of my life, but I won't stop. It's my passion and for that reason, these games are available for free. I just want you to have fun. I just want you to enjoy and play. I want to entertain, to tell stories, to create worlds where you can lose yourself.

The production of Polymerikum
I was able to manage the whole project in a clean way. Chaotic moments were rare. I made a production plan and kept myself on the line. But next to the experience, i've learned a lot while creating the game. I also learned a lot about myself... and how nice work could be without a nervous boss in the neck. 😬
A huge load of TODO-lists filled the walls around my work station. I've worked with patience through all of them, step by step.
I've also experimented a lot and when i got what i had in mind, i rewrote the code in a clean way.
I wanted to build a solid piece of software. A game with quality as good as possible for a solo developer.
I had my "modelling-days", "sound/fx/music creating days", "programming sessions" and "testing evenings". If something became too frustrating, i switched to another task to keep the production running. When i felt ready for the frustrating stuff, i did it.
Always in peace with myself. Mostly without rage. Writing code can be frustrating sometimes, also boring, but i had my vision and didn't stop believing in my creation, trusting my skills as an artist.
I knew, i'm not able to create a perfectly rounded AAA game everyone likes. That was never on the plan but a game that may find some fans.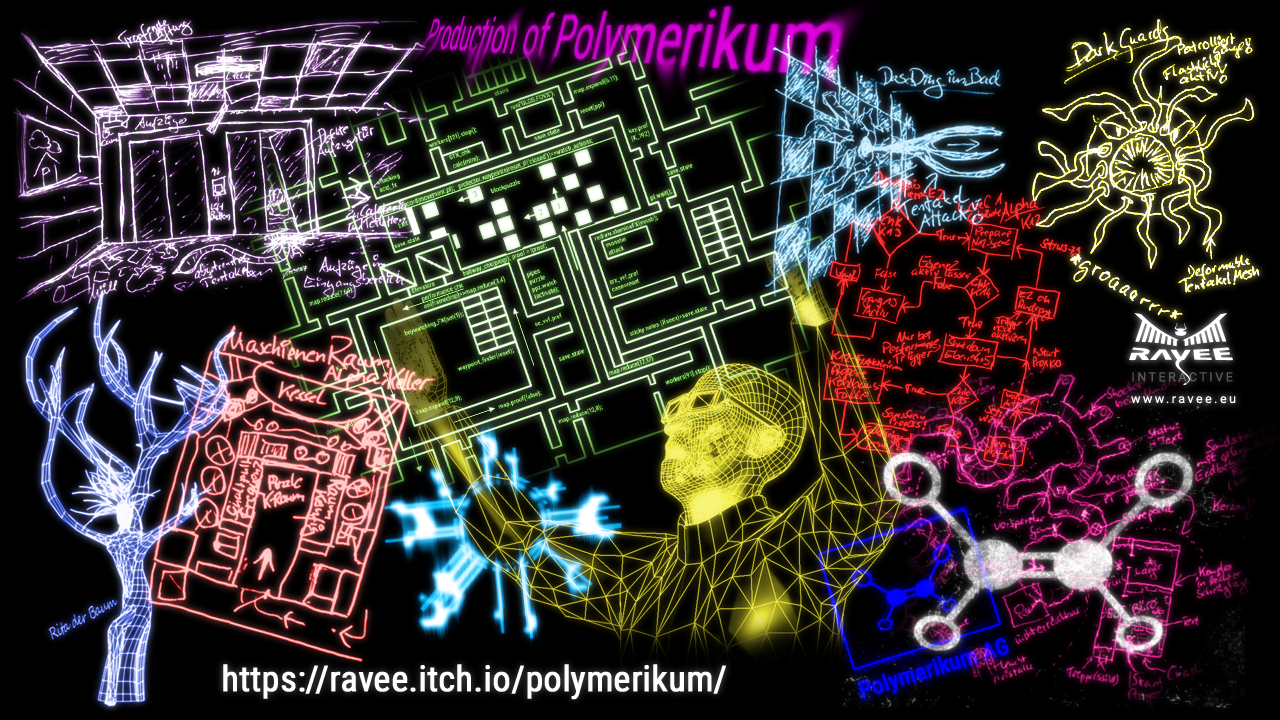 Players Feedback...
Next to critical comments, it's helpful to tell the devs that you had some fun with their game.
Even if it's just a "thank you", it's important for us. It's important to know, if there are players that really liked it.
It's important to know about things in the game done the right way... which means to keep distance from own critical thoughts about it...
to not change well done things.
After releasing the alpha, i've listened a lot to players opinions. I've watched every LetsPlay that came out. I carefully watched players reactions to all the design decisions i made in the game. I've read through all comments. Most comments were positive, but like in many other productions, i stumbled over hate and stupidness.
Things like: "It's a free available game, so it's a piece of shit!". Comments that just make me sad.
All players feedback was important. 🧐
I kept in mind, that i can't do it right for everyone... just to not lose my motivation in case of dislikes. I tried to create a good gameplay balance for this kind of creepy adventure. I wanted it to be enjoyable for most players.
I'm glad that i completed the project now and i'm proud i didn't give up.
I absolutely do not regret all the work i put in Polymerikum. It was worth the effort to see so many happy players now. 😃


❤❤❤ THANK YOU ❤❤❤
Thank you very much for all your support, help, motivating comments.
Many thanks, hugs and love to all donators.
Thank you for all shared links to my game in other networks.
Thank you for your patience over the long year and
thank you for downloading and playing my "free available piece of crap" 😄.
Thank you. 👍👍👍💖

Have a nice day and much greetings,
Ravee 😃