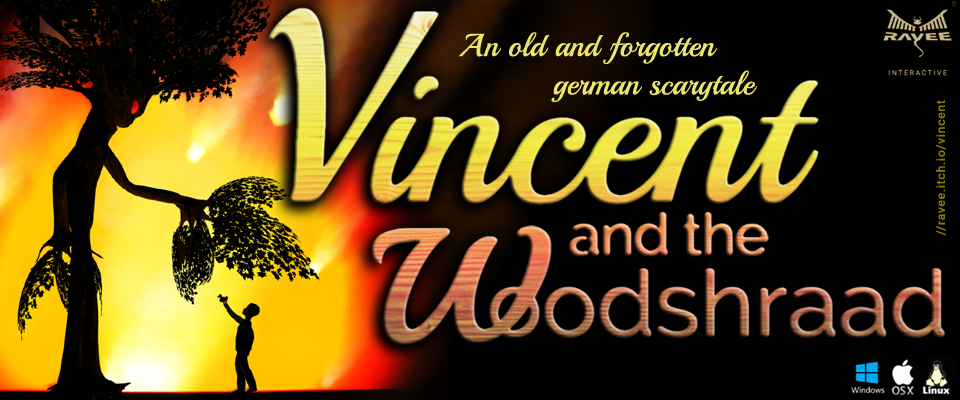 Vincent and the Woodshraad
An experiment that strangely worked...
---
A short game about an old forgotten german tale... not fairytale but scarytale. The old stories about the Woodshraad (Waldschrat)... BUT not only that. A terrifying mix... maybe bullshit... maybe childish... maybe just like me... because i love creating weird stuff. And i like monsters with charme... so i put some charme in the woodshraads charakter.
The whole game was in my head like this.. so in the last 4 and a half month i 'virtually' materialized the vision from my mind into an experience. Everything worked fine and thats strange. The whole game wasn't on my plan. I also didn't feel well while creating this. Now it's finished ... and i feel better. Maybe there was something in my head i had to work out... or healing emotional pain with work.... i don't know.

I hope it could bring some chills and fun.

Have a nice day,
Ravee
Files
vincent-windows.zip
168 MB
vincent-windows.zip
168 MB
Get Vincent and the Woodshraad